Why Is Professional Upholstery and Fabric Cleanup Necessary During Fire Damage Restoration in Los Angeles?
12/28/2021 (Permalink)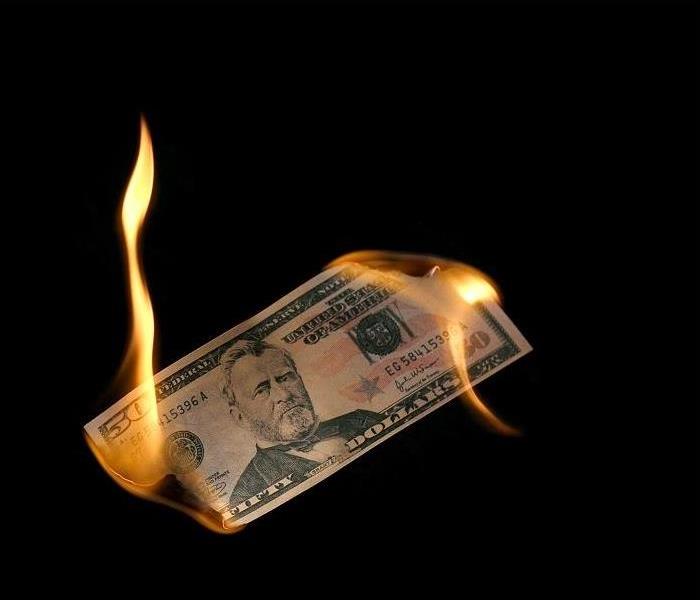 Fires damage all areas of your business, from drywall to upholstery. SERVPRO has the know-how, equipment, and experience to restore your property.
SERVPRO Ensures Testing and Advanced Cleaning Is Done for Satisfactory Restoration of Your Fabric Items
Upholstery items and fabrics such as draperies are significantly affected during a fire. Even when they survive the flames and heat, they are likely to end up heavily soiled. You can save some upholstery items at your premises with a thorough cleaning.
The sensitivity of fabrics and upholstery items to factors like heat, chemicals, and moisture makes cleaning them during fire damage restoration at your Los Angeles property challenging. However, a professional team from SERVPRO can complete the task faster and safely.
Cleanup by professionals is unique because:
Several methods can be used to clean an item
The materials are pretested before cleaning
Specialized cleaning equipment is available
The level of soiling and the materials that make up an upholstery item are the two main factors influencing the outcome of a cleaning exercise. Although you can read labels to determine the materials used to make an item, sometimes you might not get accurate information since labels mostly describe the filling material rather than the fabric. Our SERVPRO technicians overcome this by testing the fibers before starting cleaning. With the correct details, it is possible to expedite cleaning.
Some Practical Evaluation Procedures Before Cleaning Fabrics Include:
Doing a burn test
Doing a chemical test
Confirming dye stability
How the cleaning is performed also influences the outcome. For instance, deciding to wet-clean a fire damaged item might not be ideal since water can dissolve the loose soils like soot on the surface of an item, causing them to set. Professional cleaning is done in stages preventing such outcomes. Our SERVPRO technicians first pre-vacuum draperies and upholstery items before starting other cleaning procedures to remove loose soils. We also have specialized upholstery cleaning machines that do thorough cleaning without over-wetting or aggravated agitation.
SERVPRO of Marina Del Rey / Westchester / El Segundo can help with the advanced cleaning resources needed to restore your upholstery or draperies after fire damage. Call us at (310) 333-0654. We're Faster To Any Size Disaster.